Creativity? It's a state of mind.
Through our brands, both in-house and contracted, we are always attentive to new desires from gourmets: they guide our culinary creations to better delight their taste buds.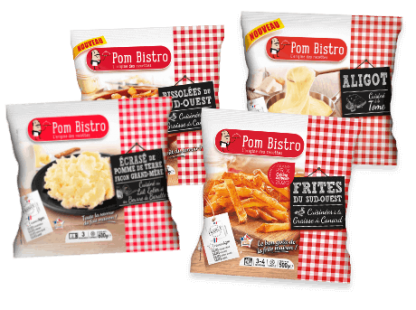 Launched in 2014, Pom Bistro is the brand specialised in ready-cooked potato side dishes. It draws its inspiration from the French culinary tradition and its terroirs, which it highlights in each of its recipes.
Pom Bistro is the promise of enjoyment of a bistro dish, for an unmissable gourmet moment. The range, which has "Origine France Garantie" certification, is giving fresh impetus to the frozen food section and combines quality and authenticity!
Discover Pom Bistro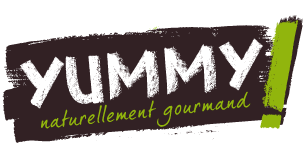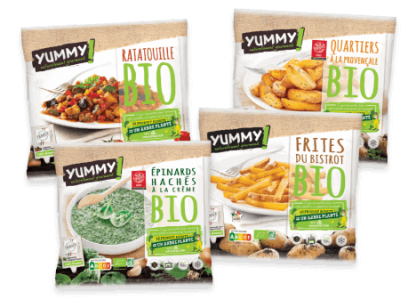 Created in 2017, Yummy! combines the benefits of organic (and French) vegetables and potatoes with the enjoyment of tasting them in delicious recipes. A pioneer in its field, the brand stands out with a practical and easy-to-prepare range of ready-cooked organic side dishes. All recipes are
"Origine France Garantie"
certified and are part of a healthy and balanced diet.

Contact us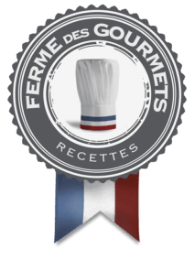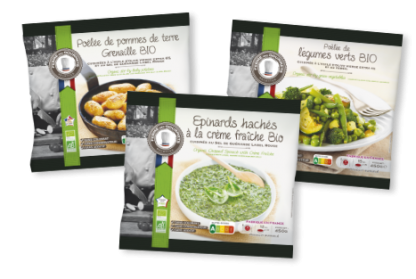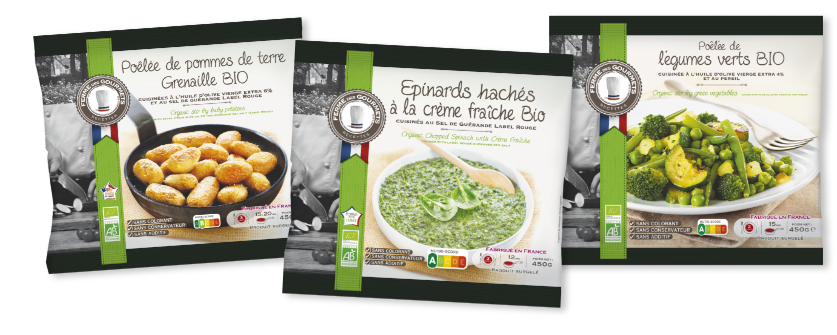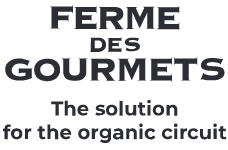 Specialist organic shops have their frozen food brand! Ferme des Gourmets is all about quality ingredients for authentic and refined recipes, worthy of chefs. At last, a solution that combines the practicality of frozen food, indulgence and trust with quality labels and 100% organic ingredients. Ideal for customers who are demanding in terms of quality and who want gourmet and delicious recipes.
Contact us
Private labels
Frozen food to measure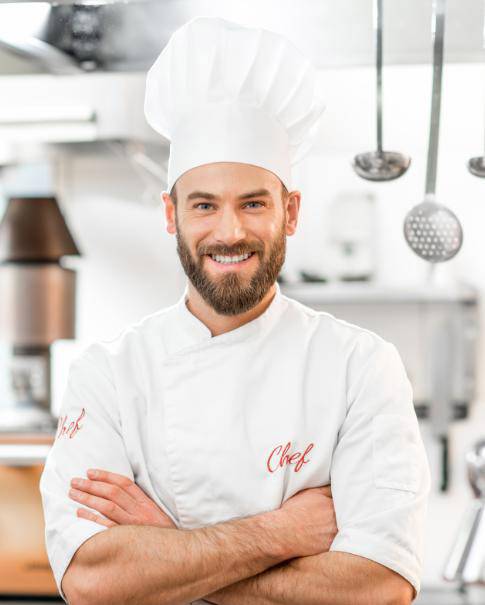 Cité Gourmande designs and makes recipes to order, to perfectly meet your customers' expectations. Whether they are industrial customers, retail customers, frozen specialists, commercial catering or canteen catering customers, from Picard to Monoprix via Domino's Pizza, we have worked for years with partners known and recognised by the general public.
Ask for your recipe !
Do you have a specific requirement, with particular specifications to follow?
Are you looking for a quality solution that is competitive in terms of cost?
Ask us! Our chefs will do their utmost to precisely meet your requirements.