Our gourmet vision
We combine frozen foods, authenticity and creativity; we source talented producers; we take time to find THE right ingredient for THE right recipe… in short, we are passionate about real taste. We always seek the best and we cook from the heart, and that makes all the difference on the plate.
Our vision of the profession and our passion are what makes us different and proud. For us, cooking is above all a story of men and women who enjoy life and good things. And that's where indulgence begins.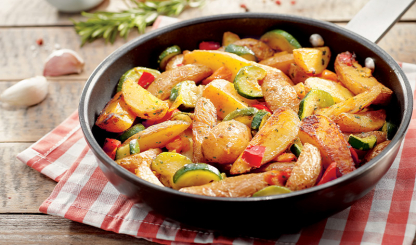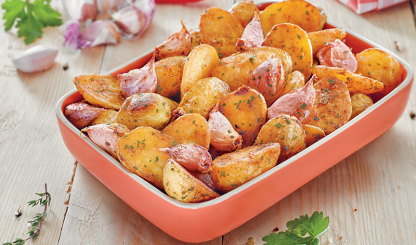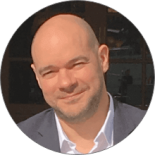 A word from Fabrice Taillefer
Chief Executive Officer
For nearly 20 years, Cité Gourmande has been concocting tasty and innovative recipes with the same watchword: quality. Based in the south-west of France, combining authenticity and innovation, our chefs draw their inspiration from the French culinary tradition to reinvent and improve recipes based on ready-cooked potatoes and vegetables.

Our credo: first-rate frozen food, always with respect for the products, know-how and the land.
Products from France to make us advance!
Cité gourmande in numbers
1999

year
of creation

More than 20 years
and as passionate
as ever!

160

taste
enthusiasts

A small team
that shares the
taste for a job
well done

8,500 M²

for our workshop
in Agen

A production
capacity developing
in line with
our ambition

€47 M

turnover
for 2020

Constantly
improving results
which reflects our
dynamism

15%

of international
sales

We export to
Europe, North
America and Asia
Our background
It all began in 1999 with a simple idea: use traditional local recipes to offer quality frozen side dishes.
To begin with, we focused on potatoes. There are thousands of varieties, each with their own taste properties. Despite this, the majority of the offer available in shops is limited to two or three varieties!
We made a radical decision: start with the recipe to find the perfect potato.
And it worked! Over time, we have expanded our product portfolio by developing increasingly gourmet and creative recipes. We then created our own brands: Pom Bistro in 2014, then Yummy! in 2017 – for supermarket distribution – and finally Ferme des Gourmets for organic specialists.
The objective?
To meet demand while sticking to our SME mindset.
Basically, we are still artisans with traditional production methods
and expertise in frying and home-cooking, rich in flavours!
Our passion to concoct gourmet dishes has not changed, and we still take as much pleasure in your discovery of them as we did on the very first day.
Our values
Gourmet food

Our recipes are properly cooked, they have unique tastes and textures, for pure enjoyment as good as home-cooked food.

Naturalness

Our products do not contain colourants, preservatives, artificial flavours or additives.

Authenticity

Our recipes are inspired by local French products and simmer away in our kitchens in Agen. Our potatoes are grown in France, along with most of the ingredients we use.

Innovation

Our culinary creations combine taste and practicality thanks to exclusive production techniques inspired by home-made food.
A true employer brand
Working with us means joining a large family that keeps on growing. Everyone knows each other and shares the same ambition and friendliness. In addition to the trust that unites us, we strive to constantly improve our teams' working conditions. We do this by monitoring safety at all times, of course, but also through developing a concrete CSR policy, so that each person can take action every day.